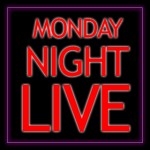 ---
Monday Night Live
Interviews and Performances
---
Listen to the podcasts of the latest unsigned and independently signed talent that have performed or been interviewed on The Shift Radio Station.
2017
– The Sleeves – Engineer: Wayne Walsh
The Sleeves are an independent British-born alternative rock band formed and based in Hong Kong. They play dirty power chords backed by frenetic drums with infectious pop melodies.
– Mada Cram – Engineer: Wayne Walsh
3-piece band based in Manchester, the adopted city of all its members.  Expelling tuneful, toe-tapping disgust at everything, including themselves.  With an age range spanning a decade, each of the trio brings different musical reference points and influences to the sound.
– Sittin' Pretty – Engineer: Wayne Walsh
Blending classic rock, blues with captivating and enigmatic live shows, Sittin' Pretty are one of the most talked-about bands in the North West.
– 706's – Engineer: Wayne Walsh
706's consist of musicians with various experiences.  They have a range of influences from diverse genres, however have developed a unique sound that has effortlessly embedded into the neo soul market.  They are working tirelessly to produce music that people enjoy as much as they do.Hailing from the North-Manchester town of Rochdale, they have quickly embedded themselves in the heart of their local town and established a strong and loyal following.  With this support, 2017 promises to be an exciting and musically busy year.
– The Trend – Engineer: Wayne Walsh
The Trend! A Glossop-based power-pop band here to give you a taste of their new album.  Their combination of rocky guitars and beautiful harmonised vocals will not have you hitting the stop button any time soon!
The Void a great young heavy band who play what they want to play and how they want to play it.  With hints of Nirvana being resonant but only just enough to capture a glimpse… Take a listen into the soul of this new music!
– Novustory – Engineer: Wayne Walsh
The band Novustory are members Imogen (what's the) Storey, Declan (Bobby) Brown and James (sit down) Duckworth.  They play the type of music your deaf elderly next door neighbour would love and it also appeals to newborns too.  The chemistry of the band and the amalgamation of their styles and skills make them an exciting prospect for the future of British music and I feel that with hard work and perseverance they can be as big as the likes of Big Fun, Eoghan Quigg and even Elton John.  Watch this space……there's more to come from this up-and-coming band!
– Little Illusion Machine – Engineer: Wayne Walsh
Gloomy guitar laden Indie Pysch Rock that shimmers in the dark.  With their new original grungy sound this 3-piece band is up and coming and will definitely rock your socks off!
– Extra Love – Engineer: Mark McCloud
Extra Love are a ten-piece band from Manchester who throw a variety of spices into the Reggae/Dub pot; creating their own distinctive and very danceable flavour.  With big vibes, grooves to make you move your waist line, and deep bass that rolls all the way down your spine…this band is in it's natural habitat when mashing up dancefloors all over the land.  Expect equal helpings of conscious music and un self-conscious dancing.
– The Breezeway – Engineer: Mark McCloud
"The BreezeWay" is an American rock band formed in 1996.  The band has toured Europe, Canada, and the United States extensively, licensed music to MTV, radio/tv exposure around the world, shared the stage with The Clarks, Rehab, Days of the New, Moonshine Bandits, Sponge, Jerry Springer, Kip Winger, Adema, Avenue of the Giants, Tantric, Red Wanting Blue, The Ataris, and tons of others..
– Wilson McGladdery – Engineer: Mark McCloud
Gaynor and Paul met through fellow musicians.  After initial rehearsals, they realised their voices blended well together and that they shared a common goal to promote their original songs rather than plough the well worn furrow of covering famous songs.  They decided to join forces to enhance the reputations and audiences they had built as both solo artists and working with bands.  Their strong friendship shows in their performances, which are witty, heartfelt and a feast of original material.
– China Tanks – Engineer: Mark McCloud
Who are China Tanks, and what is that name all about?  Are you thinking of Tianamen Square, something dainty taking robust form, or just Oriental war machines?  Ambiguity is a virtue, as is good music, which China Tanks have in spades.  From flirting with psychedelia to insidious indie slow-dance and around to punk and grunge influenced hard rock, you'll find versatility aplenty in their two EPs: Drinking, Dancing, Dirty Lovin' and Beautiful Shame.
– Half Cut – Engineer: Mark McCloud
Half Cut?  Does the name sound like a metaphor, play on puns or something we deeply desire?  You decide!  These fresh alternative indie rock enthusiasts can be characterized by their use of uniquely adapted instruments.  With a mix of genres including alternative rock, electronica and pop, they create a very positive atmosphere despite popular opinion.  Watch OUT Twitter!
– The Hell Ride Blues – Engineer: Mark McCloud
Experimental two-piece blues infused basement punk rock & roll from Manchester. combining elements of blues, grunge, punk, indie and UK grime channelled from the depths of creatively expressive minds. Peace, Love & The Hell Ride Blues.
– Carnival Club – Engineer: Mark McCloud
Welcome to the Carnival Club world. It's early days in the entering of the zone pointing towards potential rock and roll greatness with lashings of style thrown in. The 5 songs on their debut 'Magdalena's Cape' EP is a 'My Generation' statement for rock fans young, and not so young, recorded loud and clear. Dive in with no fears as, make no mistake, this band and its music takes no prisoners. Emerging during and after all the rock and roll death of 2016, here's Carnival Club getting set to bring 2017 alive.
– Holy Matrimony – Engineer: Slawomir Janek
Holy Matrimony "with all the hallmarks of a major pop act" (Louder Than War) conceive songs that expand into lush aural panoramas; colourful soundscapes spray-painted onto canvasses of brooding electronica.
'Dearly Beloved: Part One' is the latest demonstration of Holy Matrimony's attention to detail: written, recorded, produced and released in-house themselves; a true 'indie release' that embraces a true flair for lush, unapologetic pop music that draws from a catalogue of influences from across the pop spectrum'.
Recorded entirely in a Salford flat in the Autumn and Winter months of 2016, 'Dearly Beloved: Part One' comprises four tracks that collectively soar above their sunless origins.  They burst into life with confident vocals and glossy production; layered in broad strokes and built entirely upon slick electronic rhythms.  In an era of mass interchangeable music, Holy Matrimony stand out by merging generations of influences to produce sounds unique as they are familiar.
– Indigo Tree – Engineer: Slawomir Janek
Finalizing their current lineup in late 2016 Indigo Tree is a Liverpool rock band that is rapidly creating a buzz around the City and beyond.  Already amassing 8000 social media followers and holding the number 1 spot in the ReverbNation Indie charts for several months, their material which blends stadium anthems and melodic vocals and riffs has received rave reviews in both UK and US.  Their live shows captivate audiences and recently saw them secure a North West Regional Final place in The Pogues Shot at Discovery competition in association with O2 Academies.  Spring 2017 will see them exclusively release 2 new singles on the global Record Store Day at the famous Jacaranda Records in Liverpool.
– Luke Bandini – Engineer: Slawomir Janek
Bandini is a Folk singer-songwriter who combines charming and clever lyrics and a variety of guitar techniques to create an atmospheric sound which is all his own.  Citing artists such as Bob Dylan and Leonard Cohen as big influences in terms of songwriting, his music has an almost timeless appeal drawing in audiences of all ages.  His songs tend to deal with real life.  Drawing from earthly situations we all find ourselves in and can relate to.  This is what draws you in and keeps you listening to see what else he 'The Master' has to say!
– Low Orbit – Engineer: Slawomir Janek
Rock is more than a music genre.  Rock is more than music itself.  It's more than something that goes in and out of fashion.  It's more than a band playing a couple of songs.  It's more than life itself.  Rock is rebellion.  Rock is power.  Rock is strength.  Rock is the feeling you get inside your body while you listen to that amazing guitar solo played by your favourite guitar player.  Rock is the sense of belonging to something;  a community larger than you think.  Rock is emotion.  Rock is the thrill of going to a concert.  The goosebumps.  The adrenaline.  The feeling of being surrounded by thousands of other people who, like you, are having the time of their life.  Rock is about living your life.  ROCK IS SUPPORT!
– Elephant Bay – Engineer: Mark McCloud
Originally formed in 2014 as an acoustic duo act, Elephant Bay are now a 5 piece alternative rock band based around Lancashire.  There slick, young and powerful sound will always remind you of how quirky and unique this band can be.  The future of tomorrow!
– The Slumdogs – Engineer: Mark McCloud
The Slumdogs are everything good about British alternative Rock music.  These four guys come at you with intensive energy, and layer each of their roles in the band in such a way that each has their own spotlight, consistently sharpening the others in the band.  Originally from Blackpool, the guys are taking their music to a wider audience, possibly near you.
– Sonic Pye – Engineer: Slawomir Janek
''The heart of the blues is feeling, so let that rule.''  Sonic Pye are a three piece blues band band from the UK who want to bring back the soul of Blues in their music.  Their performance showcases many of the different sounds blues can have, while staying true to the heart of what makes it special.
– PROJECT ALBIN – Engineer: Wayne Walsh
Art music formation project albin formed at University of Salford.  Their work has been identified as conceptualised pieces; they have two albums called Ambitions (rock symphony concept) and Pastels (lyrical acoustic prog rock).  They are truly the best social butterflies in the industry!
– Raggedy Rooster & The Tailfeathers – Engineer: Wayne Walsh
Raggedy Rooster & The Tailfeathers are a three piece band with local charm.  Their songs range from the soft and soulful, humorous or serious to more upbeat tunes with catchy lyrics and memorable melodies that stay with you.
– JELA – Engineer: Wayne Walsh
Your daily dose of inspiration JELA whose initials represent the first members of the band "Jason, Elric, Lucas, and Arthur" are from Uzes in the South of France.  Lucas said,"however JELA has a second meaning as it's also the initials of a French saying that is "Jambes En L'Air" ("Legs in the Air").  Understand it the way you want but we at Monday Night Live like to think it stands for something more spiritual than it seems; the harmony of juxtaposition, merging what's above with what's below, sky-walking maybe? (ahem).  Their main objective is to go beyond words and formal description.  They like to throw out what they do and leave the description to the audience! D'accord JELA!
– Last Breath – Engineer: Wayne Walsh
Last Breath is an acoustic pop rock band from sunny Blackpool.  The band has rhythms and hooks that stick with the listener, and before you know it, you find yourself singing along.  They have a good time, whatever they're doing, which translates in the music they produce.  Go ahead and have a good time with them.