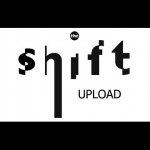 To upload a track for consideration please use this form…
Please ensure all uploads have the relevant details in the file properties:
"Title"
"Artist"
"Genre" and
Please upload .mp3 at 320KBs only
This is so that we can play your tracks when people want to hear them and to make sure you sound the best you can!
[front-end-upload]
Important – Please Read
By uploading your track(s) are also confirming that:
you are the songwriter
have the right to give permission and
you do give permission
to The Shift to play your uploaded track(s) on our live radio station and at our events for free.  We will also consider all uploads for our record label.
If you would like to be played on our radio station and gain even more exposure we recommend sending us any CD's to our DJ's at:
The Shift Studios, 1 Manchester Road, Burnley, BB11 1HQ
The Shift is global; currently beaming out of venues and providing a real platform for unsigned and independently signed artists.